---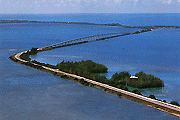 How to Apply:
Please write or call us for an
application packet or send
cover letter with resume to:
NHMI
Intern Coordinator
1300 Big Pine Ave.
Big Pine Key, Fl
33043
---
© Copyright Seacamp Assoc. Inc. All Rights Reserved
---
OUR STAFF
INTERN JOB DESCRIPTION - INSTRUCTOR JOB DESCRIPTION
INTERNSHIP JOB DESCRIPTION

NHMI is a residential, non-profit environmental organization offering programs in tropical marine science to visiting school groups. This experiential program provides opportunities for the students to explore sub-tropical terrestrial and marine ecosystems; combining direct, hands- on experience with conceptual learning.
The Intern's primary responsibility is to develop the ability to effectively lead interpretive programs for visiting school groups. The Intern program provides personal academic growth through intensive training, introduction of field teaching, and evaluation.
Description: Inters lead interpretive programs in tropical marine science for visiting schools and participate in support services required to run a residential facility. Extensive training includes science seminars; ARC lifeguarding, waterfront lifeguarding, oxygen administration, first aid, and CPR/PR; boat handling; teaching techniques; Summer employees also receive NAUI Skin Diving Instructor and Rescue Diver (if SCUBA certified) certifications.
Qualifications: Must be working towards a college degree in the biological sciences, environmental science, or education. Must have at least one full year of college level Biology coursework.
Salary: Stipend plus room and board and extensive training opportunities
Benefits: Paid training, room and board provided on the property, worker's compensation insurance, and staff boat use during time off.
To apply: Send resume to info@nhmi.org or call 1-877-SEACAMP. We will contact you to complete your employment packet with a cover letter, application, official college transcripts, and three letters of recommendation.
Seasonal employment: Fall (September-December). Spring (January-May) Summer (May-August). Multi-seasonal and year-round positions are available. Future employment opportunities are available upon completion of the internship. Internship credit is available.