---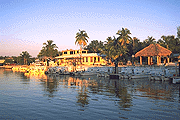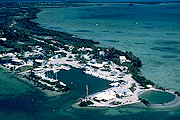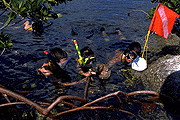 ---
Newfound Harbor Marine Institute 1300 Big Pine Key, Fl 33043
© Copyright Seacamp Assoc. Inc. All Rights Reserved
---
ABOUT NHMI - OUR PHILOSOPHY
SEACAMP ASSOCIATION, INC.
ABOUT NHMI
Seacamp Association, Inc. emerged in 1966 from the cooperative efforts of parents, scientists, business professionals, camp leaders and others dedicated to marine science, to the education of youth, and/or to the values of camping programs and experiences. A 501(c)(3) non-profit corporation, this organization operates under the guidance of a Board of Directors.

The organization has operated a summer residential marine science camp program, Seacamp, since 1966. Over 15,000 teenagers - hailing from all 50 states and many other countries - have attended one of Seacamp's 18-day or 7-day programs. Although their backgrounds vary, these campers have all shared at least one critical common interest: the importance of oceans and marine life to their world.

The Newfound Harbor Marine Institute (NHMI) program was started in 1970 for the purpose of complementing Seacamp Association's mission to provide experiential marine science education opportunities. The NHMI program extends these opportunities into the school year, from early September through late May, for students from 4th grade through college level, as well as teachers. Over 260,000 participants have enjoyed the workshops and residential programs at the NHMI field studies since its inception.