---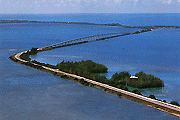 How to Apply:
Please write or call us for an
application packet or send
cover letter with resume to:
NHMI
Program Director
1300 Big Pine Ave.
Big Pine Key, Fl
33043
---
© Copyright Seacamp Assoc. Inc. All Rights Reserved
---
OUR STAFF
INTERN JOB DESCRIPTION - INSTRUCTOR JOB DESCRIPTION
INSTRUCTOR JOB DESCRIPTION
NHMI, a non-profit scientific educational organization, offers programs in marine environmental education to school groups to increase their understanding and knowledge of the ocean and natural ecosystems. Its location at Seacamp on Big Pine Key is surrounded by the diverse tropical communities of the Lower Florida Keys.
Programs for elementary and middle school groups are designed to awaken in youths an awareness of natural features on land and in the sea. Programs for high school groups allow students to observe the structure and dynamics of natural communities in a variety of habitats.
The primary focus of the educational experiences for visiting school groups is to provide an overview of the ecology of south Florida. Through lecture, laboratory, and field exercises, students participate in the study of: coral reefs; carbonate rock environments; nearshore communities of sponge flats, seagrass meadows and mixed algae; mangroves; pinelands; and hardwood hammocks. Additional areas of study may include: plankton, hydrography of offshore vs. inshore waters, disturbed ecosystems, ornithology, shark ecology, and beach and dune communities.
Positions available: Spring and Fall
Qualifications:
Must be at least 21 years of age.
Bachelors degree awarded by a fully accredited college or university in a field of study related to the marine sciences, and/or outdoor education. One year previous teaching experience in the marine related sciences.
Possess American Red Cross First Aid, CPR and Lifeguard Training; skin diving experience helpful.
Must be able to lead and actively participate in rigorous outdoor learning experiences.
Compensation:
Salary: based on experience
Housing: provided
Meals: provided when students are in residence
Contact Person: Program Director