---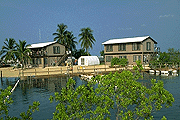 Dorm Buildings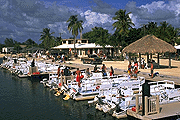 Research Vessels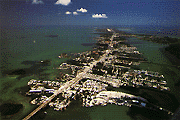 Florida Keys
---
Newfound Harbor Marine Institute 1300 Big Pine Key, Fl 33043
© Copyright Seacamp Assoc. Inc. All Rights Reserved
---
LOCATION & FACILITIES
LOCATION
Newfound Harbor Marine Institute is located on a ten-acre peninsula of Big Pine Key, Florida, approximately 120 miles southwest of Miami. The scenic drive down the Overseas Highway from mainland Florida takes about 2-l/2 hours. The Big Pine area is home to some of the most extraordinary sea and shore wildlife (flora and fauna) in the world and is an ideal site for students to explore tropical marine and terrestrial habitats. NHMI is within the boundaries of the Florida Keys National Marine Sanctuary, the Coupon Bight Aquatic Preserve, the Key Deer National Wildlife Refuge, and the Great White Heron National Wildlife Refuge. Opportunities for unique cultural experiences abound in nearby Key West, approximately 25 miles further west, enroute to the southernmost point in the continental U.S.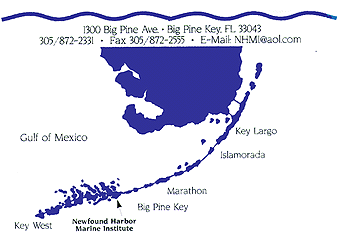 FACILITIES
Newfound Harbor Marine Institute has continued to develop its exceptional educational and support facilities, which include wet and dry labs, several remote teaching shelters, an extensive scientific library, and a fleet of nine U.S.C.G.designated research vessels (utilized as "outdoor classrooms"), based in NHMI's large private harbor.

Dormitories (some with private baths) and bunk rooms (served by a community showerhouse), will accommodate up to 150 persons. Family style meals are served in a large dining hall. Other facilities include an arts and crafts pavilion, private swimming lagoon, campfire circle, a first-aid station, the Ship's Store, offices, and open-space areas for sports, games, a nature trail and other activities. Snorkeling gear is made available to students through the NHMI rental office.